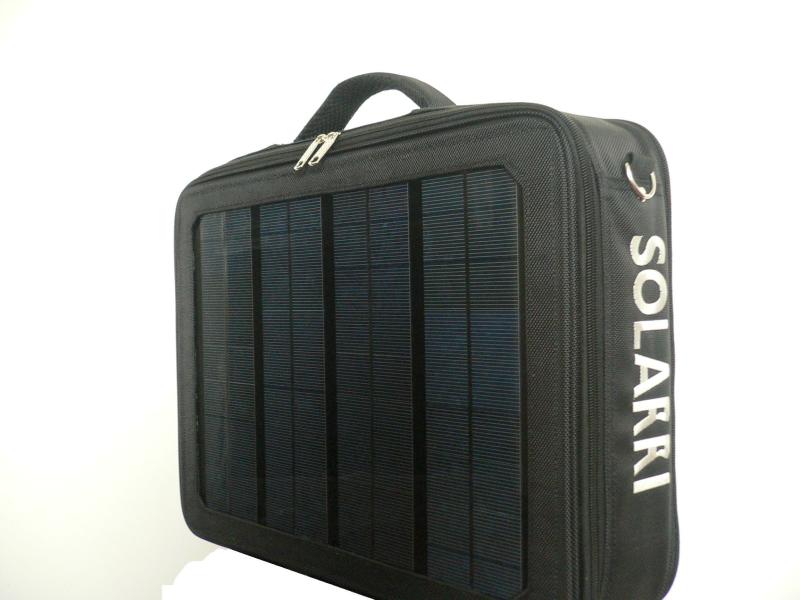 Every now and then we come across a truly innovative product, here is one……
Keep all your electronic devices running with 
SOLARRI
 laptop charging bags! Using state of the art technology, 
SOLARRI
 solar bags incorporate a powerful, long-lasting battery to run your laptop (as if plugged in), cell phone 
and
other devices day or night. The battery can be charged using a wall outlet. Plus, high-power solar panels can keep you powered up on the go.
In today's world, if you lose power in your communication devices, your day might as well come to an end. A 
SOLARRI 
bag
 can keep you powered up anywhere, any time. And with our complete assortment of included connectors, most all electronic devices and laptops are compatible. 
Any 
SOLARRI
 laptop case can power a 17 inch laptop for 3 hours (3 to 9 hours for smaller laptops) 
NO SUN? NO PROBLEM!
Our eco-friendly bags can be charged using wall outlets as well as the sun. 
SOLARRI
 bags utilize Lithium Ion batteries to store electricity for use anytime.