Business information provider Bloomberg has expanded its commitment to renewable energy and sustainability by committing to 100 percent clean energy by 2025.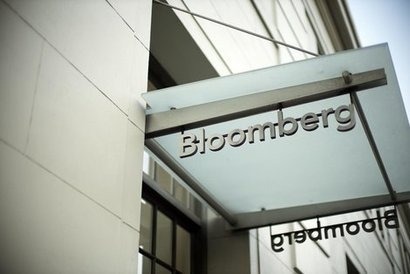 In order to achieve this target, Bloomberg has partnered with the Climate Group's RE100 initiative, which aims to support companies and organisations committing to 100 percent renewable power. The partnership expands Bloomberg's ongoing efforts to prove that sustainable business practices are good for business as well as being good for the environment.
"RE100 convinced us that they had gathered a strong coalition of committed companies, dedicated to real outcomes" said Curtis Ravenel, head of Bloomberg's Sustainable Business and Finance Team. "That's exciting to us. Collaborating with other companies who are demonstrating that distributed clean energy makes business sense, will allow all of us to have a greater impact in bringing other companies along."
According to Mr Ravenel, sourcing renewable electricity enables Bloomberg to diversify its energy supply, reduce costs, provide a hedge against rising traditional energy costs and helps contribute to cleaner and healthier communities. The 100 percent renewables commitment is part of its overall business strategy which focuses on every aspect of the company's operations and includes a policy of using FSC paper for its magazines and expanding an on-site composting programme at its offices to divert waste from landfills. The largest part of the strategy is an intent to reduce overall energy consumption by implementing energy efficiency projects, developing both on-site and off-site clean energy projects and building all its facilities to LEED standard.
Bloomberg has completed three renewable energy projects so far with three more projects in the pipeline. Two of these are scheduled for completion in 2016 with another in 2017. Currently, two on-site solar PV proujects generate a total of 2,700 MWh of renewable energy annually. The company completed its Bloomberg-JFK Airport Park Solar Project in autumn 2015. This will generate 1,800 MWh of electricity and allow its New York City headquarters to partially convert to solar energy consumption. The company is also in contract to complete a 2.9 MW Power Purchase Agreement (PPA) to power its data centre in Rockland County, NY, a 184 kilowatt project at its New Jersey office and a 20 MW wind farm PPA that will power almost 50 percent of its New York offices. Bloomberg is aiming to achieve 21 percent renewable electricity generation by the end of 2017.
The company will provide further details of what it is planning to do around renewables and other sustainability efforts later in the month, via its 2015 Bloomberg Impact Report.