Ask Lee Gasper-Galvin about her Tesla and you'd better set aside some time. You might even find yourself behind the wheel of the Model 3.
She recalls the day last spring when she swapped her Buick Lucerne for the new electric car.
"I thought I was going to drive right up into heaven," she said. "For over 20 years I've been waiting for this moment."
A chemical engineer by training, Gasper-Galvin, 63, got interested in the idea of electricity-powered vehicles back in the 1990s while doing power generation research for the Department of Energy.
In 2009, she started a company with hopes of making electric vehicles.
That didn't work out, but several years later, as Tesla was just rolling out its first mass-production cars, Gasper-Galvin was ripping the engine out of an old Saturn and filling the trunk with Chinese batteries.
To Gasper-Galvin, electric vehicles, or EVs, are superior in just about every way to their traditional internal-combustion peers: They're more efficient, quieter and cleaner. They're cheaper to operate — she estimates her fuel cost at 3 to 4 cents per mile, the equivalent of buying gas at $1 per gallon for a 30 mpg car — and require little maintenance.
"And they are just plain fun to drive," she said. "I can beat almost any muscle car off the line."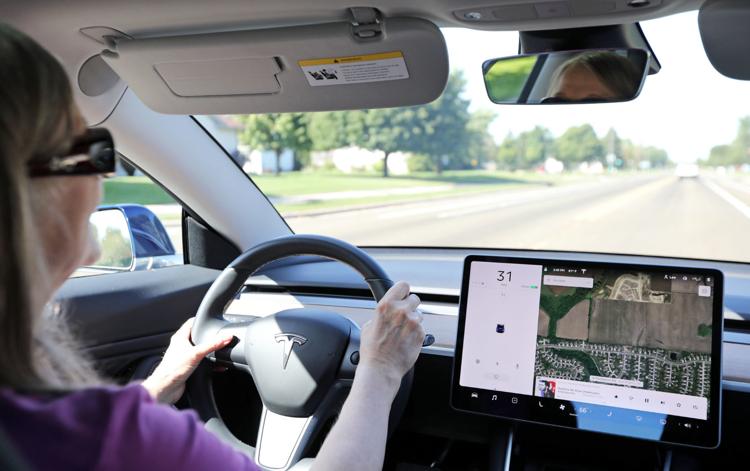 Electric vehicles, together with more clean-energy sources, are seen as the best shot at reducing greenhouse gas emissions from the transportation sector, now the single-largest source of U.S. carbon dioxide pollution. At the same time, they represent unique opportunities and challenges for utilities, perhaps the greatest shift in demand in more than sixty years.
With more than 100 new models about to hit the market, policymakers and utilities are grappling with how to best support and respond to the emerging technology.
The Wisconsin Public Service Commission last spring launched an investigation of electric vehicles designed to answer questions about customer expectations, the roles of government and utilities, and the potential impact to the electric grid.
PSC Chairwoman Rebecca Valcq presented some of the initial findings at a recent forum hosted by the Wisconsin Public Utilities Institute, where she called for additional comments on how regulators should proceed.
"Do we add infrastructure first as a way to encourage broader adoption?" she asked. "Do we wait until there's wider-scale adoption? … What roles could or should utility companies play? What's the Commission's role?"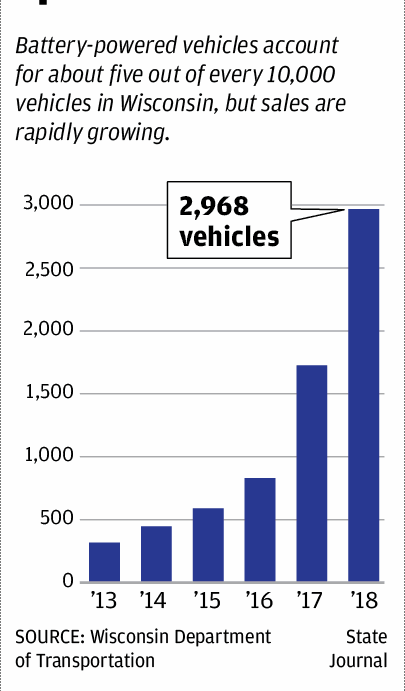 Sales growing, but Wisconsin lagging
Nationwide there are now more than 1 million electric vehicles on the road, according to the Edison Electric Institute, a national trade association of for-profit utilities.
Bloomberg New Energy Finance predicts EV sales will grow 30-fold in the next decade as automakers roll out hundreds of new models and prices fall. The group predicts electric vehicles will outsell gas and diesel models by 2040.
Philip Jones, a former Washington state utility regulator who now heads the Alliance for Transportation Electrification, says automakers have already invested billions of dollars in the new technology.
"The transformation has already happened," Jones said. "It's not a chicken-and-egg problem. The egg is already here."
Minnesota, with a slightly smaller population, has more than three times as many battery-powered vehicles on the road, according to Atlas Public Policy, a company that helps state policymakers analyze data. And, with less than 20 percent more residents, the state of Washington has more than 10 times as many.
Kathy Kuntz is an energy efficiency consultant and the former director of Cool Choices, a Madison-based nonprofit organization working to reduce greenhouse gas emissions.
She said even the rosiest projections for EV sales growth fall short of the market penetration she thinks is required by 2030 in order to avoid potentially catastrophic climate change.
"We're maybe on track for 30 percent. We need that to be 50 percent," Kuntz said. "That's a huge gulf. That's bigger than the smartphone adoption curve."
Kuntz said sales data suggest many Wisconsin residents are going out of state to purchase EVs, which she considers a lost opportunity for dealers.
"The first thing customers hear is, 'You can't buy that here,'" she said.
Wisconsin law bars automakers from owning dealerships, which has kept Tesla away, and many other manufacturers simply aren't producing enough electric vehicles yet to supply all 50 states, said Atlas Public Policy founder Nick Nigro.
He expects that will change in the next couple of years as manufacturing costs decline and EVs become a profitable product.
"We're in that period where the (manufacturers) are going to target markets where they can sell a large number of vehicles in a short period without a lot of work," Nigro said. "If you're not in a market that is a target for the automakers, you're not going to get good stock."
Opportunities, challenges
Widespread adoption of electric vehicles could result in the largest new electricity demand since the proliferation of air conditioning in the 1950s, according to the Smart Electric Power Alliance.
A battery-powered electric vehicle with a 300-mile range will consume about 4,350 kilowatt-hours per year, more than half the electricity used by a typical Wisconsin household.
That presents a tremendous opportunity for utilities, which have seen little to no growth in sales over the decade since the Great Recession, particularly in heavy manufacturing states like Wisconsin.
And it could benefit all ratepayers.
A recent study by MJ Bradley & Associates found that even moderate EV adoption could save South Carolina ratepayers $600 million by 2050 by increasing overall sales and making more efficient use of the electric grid.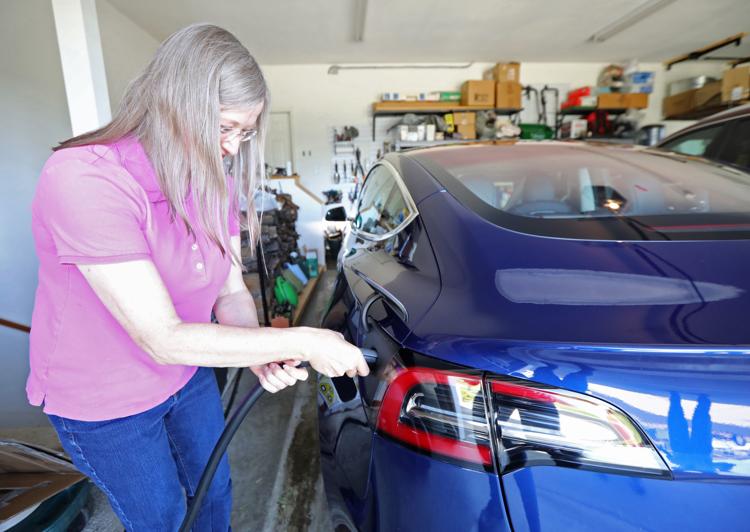 But in order to realize those cost savings, utilities will need to manage the new load, either through price signals — such as making it cheaper to charge when demand is low — or by remotely controlling customer chargers, something Madison Gas & Electric has experimented with.
Charging a vehicle can cause a seven-fold increase in household demand. If a lot of customers decide to charge their vehicles at the same time, or at a time when demand is already high, it could trigger the need for new "peaking" plants — gas-burning generators used to respond to load spikes.
That could add costs as well as additional greenhouse gas emissions.
Scott Smith, assistant vice president of business and regulatory strategy for MGE, said if utilities retain the ability to manage charging stations they can manage the new loads without inconvenience.
"Our customers don't even notice it," he said. "When they go in the morning their car is fully charged."
Regulatory challenges
Lawmakers and utility regulators are also grappling with questions like who can and should be responsible for installing and operating public charging stations, which are scarce on many of the state's highways.
Under some readings of the law, only regulated public utilities may sell electricity. As a result, third-party vendors bill by the minute.
But as Tesla points out, the amount of energy consumed depends on a variety of factors, such as the vehicle's charging capacity, battery temperature and how full the battery is. So two drivers could each connect to a charger for 20 minutes and get different quantities of electricity for the same price.
As utilities try to encourage EV adoption with rebates or other incentives to offset the cost of home-charging stations, critics, including those on the right as well as some consumer advocates, are concerned about costs being passed on to all ratepayers rather than coming out of shareholder profits.
"Ratepayers already paid hundreds of millions to de-carbonize the electricity sector," said PSC Commissioner Ellen Nowak. "I don't believe we should have (more ratepayer) dollars going to de-carbonize the transportation sector."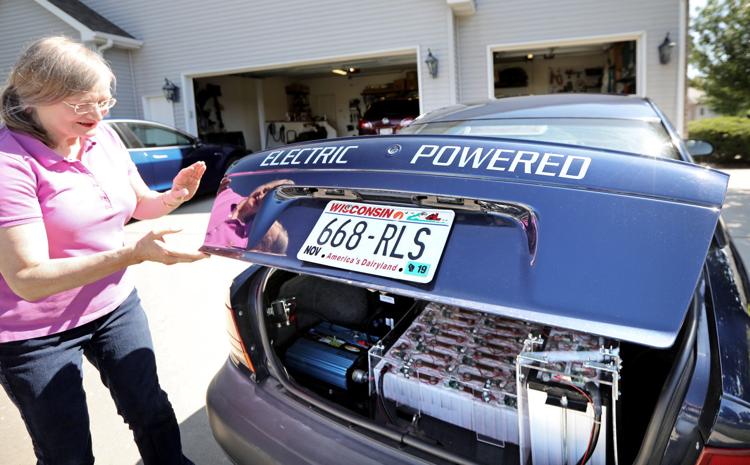 Other industry impacts
Not everyone is excited by the emerging technology.
Both the American Fuel & Petrochemical Manufacturers and the American Petroleum Institute submitted comments panning the technology and encouraging the PSC to keep utilities out of the charging business.
AFPM also objects to utility incentives and tax credits that it says are largely going to those making more than $100,000 a year.
Americans for Prosperity has also lobbied to keep utilities out of the charging business. The conservative group is backed by the owner of Koch Industries, which owns petroleum pipelines and refineries and has also lobbied against a bill to use money from the VW emissions scandal to fund public charging stations.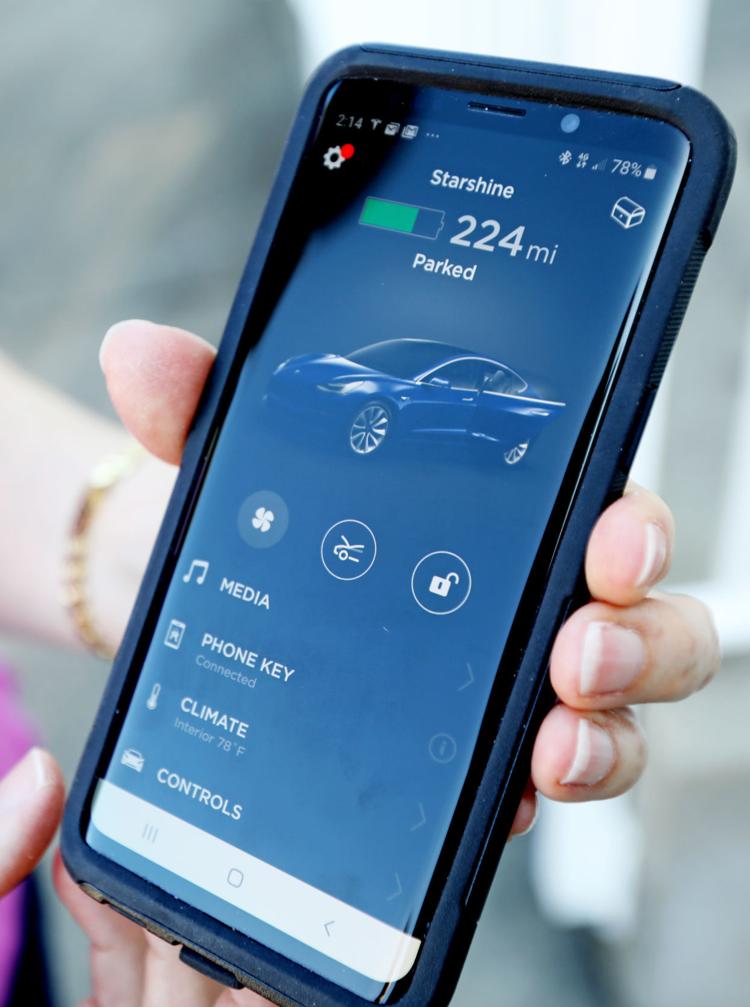 Some oil companies have sought to hedge their bets: Shell is investing more than $1 billion a year in a "New Energies" division and has purchased the auto-charging startup Greenlots, and Chevron has invested in ChargePoint and partnered with EVgo to install fast chargers at its filling stations.
"At the end of the day, the electrification of the transportation fleet is going to displace millions of gallons of oil," Jones said.
Electric vehicles also present a challenge for convenience stores.
"It's time for you to start thinking about how you service those customers," said John Eichberger, executive director of the Fuels Institute, a think tank formed by the National Association of Convenience Stores. "How do you get them to come back to your store?"
Eichberger said increased fuel efficiency poses a larger threat to the industry, as he believes it will be decades before electric vehicles account for more than 10 percent of the total fleet, and regulatory constraints on the sales of electricity have kept some from investing in chargers.
Still, he noted, there's strong interest in the potential for a new business model.
"It depends on the market," he said. "If you're in California, you're probably looking a little more aggressively than in Wisconsin."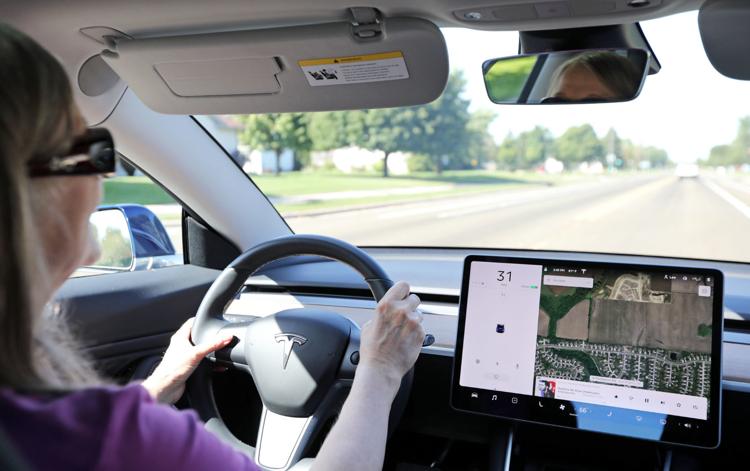 Kwik Trip, the La Crosse-based convenience store chain, has no plans to incorporate fast-charging stations at its 687 locations.
Company spokesman John McHugh said Kwik Trip is committed to selling alternative fuels like compressed natural gas but doesn't see a strong future for electricity.
Kwik Trip installed outdoor outlets at some stores back in 2011, but those "level 1" chargers can take more than eight hours to fill a car battery, and McHugh said they were rarely used.
New "level 3" chargers can deliver an 80 percent charge in about 30 minutes, but that's still a long time for a store where most customers are in and out in less than five minutes.
"It doesn't fit our business model," McHugh said. "Speed is of the essence."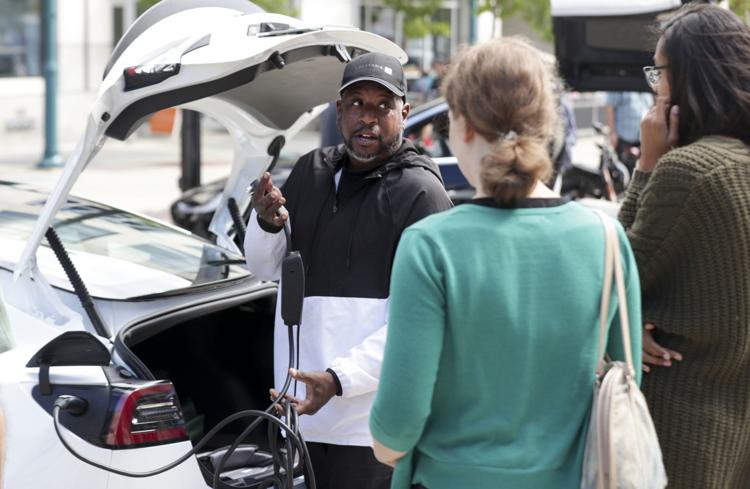 Public perceptions
Besides the lack of customer awareness and "range anxiety," electric vehicles have so far tended to command a premium price, especially as manufacturers like Tesla target the luxury market.
Tesla's Model 3, which was billed as a mid-price sedan, starts at about $39,000. For one with a range of more than 300 miles, the price is about $48,000.
Federal tax credits can offset up to $7,500, bringing the actual cost of a base model under the Kelley Blue Book average of about $36,800 for a new 2019 vehicle.
The bigger problem, said Nigro of Atlas Public Policy, is the lack of electric SUVs and light-duty trucks, which now make up the bulk of American auto sales.
"It's a question of utility," Nigro said. "Does the vehicle do what the public wants today?"
The industry is also battling problems with public perception.
For example, people who rarely drive more than 20 miles a day worry about getting stranded although many vehicles offer ranges of up to 300 miles or more. And buyers put off by the high initial cost struggle to balance it with the lower EV fuel and maintenance costs.
"It's a lot of money up front," said Bev Buhr as she checked out some electric vehicles on display recently on Capitol Square.
Buhr, 66, said she's been researching EVs and hopes to buy one when it's time to trade in her Toyota Prius hybrid. She likes the lack of emissions as well as the potential for self-driving technology when she gets older.
While impressed with Tesla as a company, Buhr's not sure if that's the car for her.
"It's not my image to drive such a nice car," she said. "Could I get a beat-up one?"
Otehlia Cassidy happened upon the vehicle display while shopping at a nearby farmers' market.
While not actively shopping for an EV, Cassidy said she likes the smaller environmental impact but was unsure about convenience. After test driving a Tesla, her concerns seemed to fade.
"I don't know if I can ever go back," she said. "Reality is so hard. Maybe someday."