A major order will enable the wind turbine manufacturer Nordex to further expand its business in South Africa. The independent power producer CENNERGI has placed an order with Nordex for the delivery and turnkey installation of the 134.4 MW "Amakhala Emoyeni" wind farm. CENNERGI's principal shareholders are the South African mining group EXXARO Resources and India's Tata Power.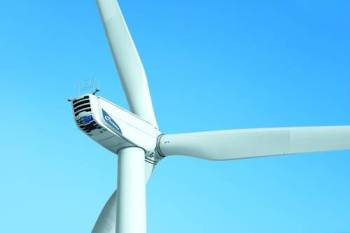 Foundation works at the Dorper wind farm
Nordex is to start construction work for the complete infrastructure of the wind farm at the site south of Bedford in South Africa's Eastern Cape Province in the third quarter of 2014. Installation of the 56 N117/2400 turbines is due to follow in the second quarter of 2015. After completion of work connecting it to the grid, the handover of the wind farm is scheduled for June 2016. The scope of supply also includes a service agreement for a period of ten years initially.
"Amakhala Emoyeni" is one of the projects from the second round of the South African REIPP auctions approved by the South African Ministry of Energy in May 2012 and comes with a 20-year electricity PPA. The next round of tenders is to be held in August this year. The goal is to further increase the share of renewable energies in South Africa's power supply system.
"This order once again underlines the fact that with the N117/2400 turbine Nordex currently offers one of the most efficient wind turbine generators in the market and is successful in many international growth markets. It is also a further important building block to create a solid foundation for our new subsidiary in Cape Town," said Lars Bondo Krogsgaard, a member of Nordex SE Management Board.
Prior to the "Amakhala Emoyeni" project in November 2012 Nordex had already been awarded contracts for two large-scale projects in South Africa with a total of 180 MW, which are already in the construction phase. This means that Nordex now has an overall market share of around 26% from the first two auction rounds, making the company one of the leading suppliers in South Africa.